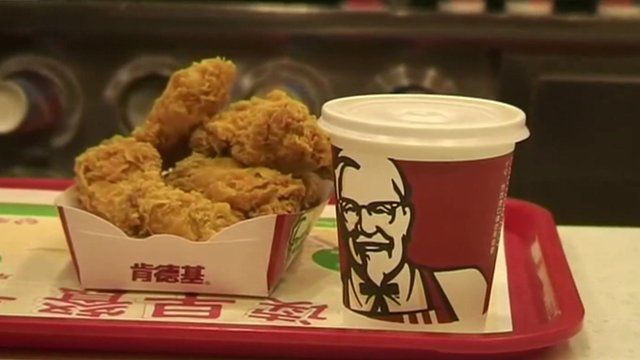 Video
Bird flu fears overshadow Yum sales
It is Chinese New Year, and a time when families like to go out to eat. But it is possible that many will be avoiding the chicken on offer at KFC.
Yum Brands, owner of KFC and also the Pizza Hut chain, has seen sales and profits under pressure in China - its biggest market.
More than 50% of its revenue comes from China, which Yum has almost 4,500 outlets - mostly KFC - in more than 900 cities.
But growing concerns about bird flu has meant that many people are choosing to stay away from a restaurant where chicken is the main attraction, even though cooked chicken does not pose a threat of infection.
Celia Hatton reports from Beijing.
Go to next video: Argentina's growing Chinese ties