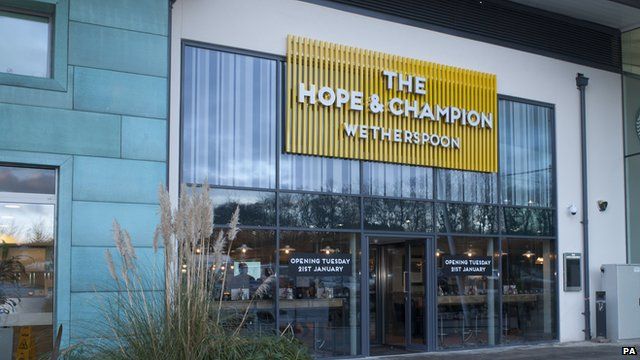 Video
Wetherspoons defends motorway services pub
The first motorway service station pub has been opened by JD Wetherspoon in Buckinghamshire.
Although it will not run any drinks promotions, The Hope and Champion will be the first place to sell alcohol from an outlet signposted to motorway drivers.
Despite criticism from road safety campaigners, Wetherspoons said they trusted the public to make their own choices.
Spokesperson Eddie Gershon told BBC Radio 5 live's Beccy Meehan: "We think people are responsible and if people really wanted to have a drink they could go 200 yards off a motorway and go to a pub regardless."
Go to next video: First motorway service area pub opens