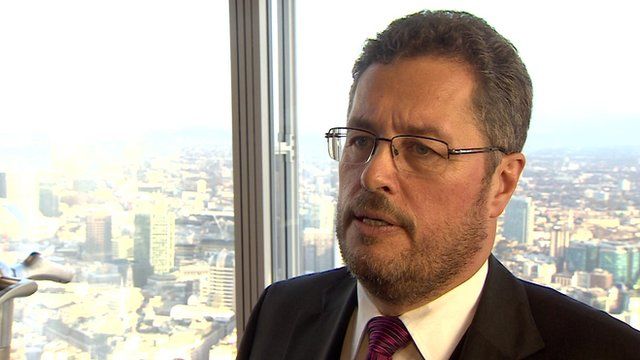 Video
Tata Steel calls for government action on energy bills
The boss of Tata Steel's operations in Europe has called for action by the government to help heavy industries deal with the burden of energy costs.
Karl Koehler, head of the group which includes plants in Scunthorpe and Port Talbot, urged ministers to back businesses that were part of "foundation industries" - including chemicals and metal-based manufacturers.
Quoting a report by consultants PwC, he said these companies employed nearly half a million people in the UK and accounted for 30% of total exports and imports.
Speaking at a conference in London, Mr Koehler argued that they formed a key part of any rebalancing strategy for the economy, which would encourage growth outside the South East of England.
The Tata Steel boss believes that heavy industries in the UK are burdened with environmental obligations that push up their energy bills, sometimes to levels 50% higher than their European competitors.
He urged ministers to act to create a "level playing field". He also called for the creation of a ministerial post in Whitehall to represent the foundation industries.
Business Secretary Vince Cable was also at the conference. He rejected the need for a new ministerial position, arguing that he was fully focused on the needs of heavy industries.
Mr Cable said that he was aware of the problems caused by high energy costs and was working with colleagues in government to tackle the issue.
Go to next video: Foundation industries 'need a voice'