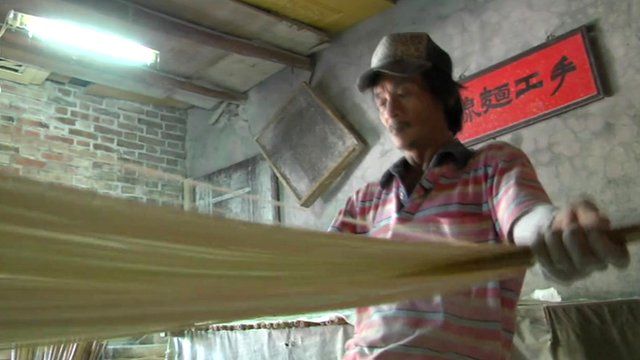 Video
How noodles are made by hand in Taiwan
BBC News has been looking at jobs around the world which used to be fairly commonplace but are now vanishing.
In Taiwan, the centuries-old art of making noodles by hand is still being kept alive by a handful of masters, such as Lin Zheng-yi, a fourth-generation string noodle maker.
He grew up watching his grandparents and parents make noodles the traditional way and decided to quit his job as a home renovator in the city to come back to his hometown in central Taiwan and carry on this profession.
But he may be one of the last. Nowadays, few young people want to make noodles the old-fashioned way as it takes as much as a whole day to produce one batch.
His long working day begins at the break of dawn by mixing flour, salt and water.
BBC News went to see him make a batch of noodles.
Go to next video: Mexico's last organ grinders