Media player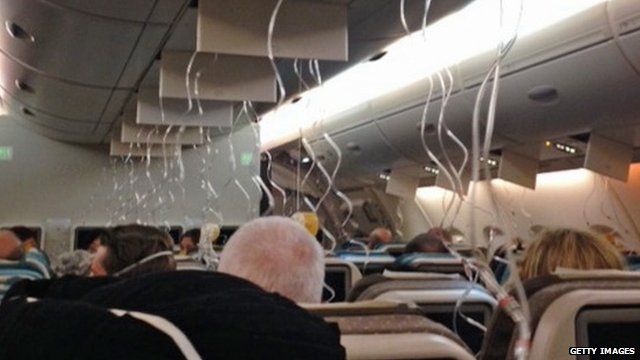 Media playback is unsupported on your device
Video
Singapore Airline: 'The plane just fell from the sky'
A passenger travelling on the a Singapore Airlines flight, which was forced to make an emergency landing, has told the BBC that the plane "just fell from the sky".
"I literally thought we were all going to die. There was no warning, the plane just went into a deep descent, the masks dropped and you automatically thought we were going to crash."
The Airbus A380 was forced to land in Azerbaijan due to loss of cabin pressure.
The airline said that oxygen masks were deployed and the aircraft landed "uneventfully" at the Baku airport.