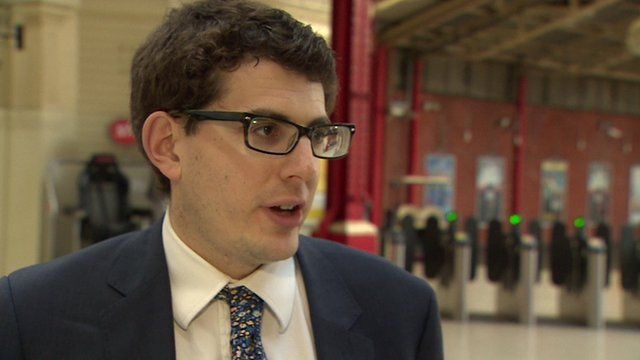 Video
Rail fares are 'good value' says Chiltern Railways
An average 2.8% increase in rail fares has come into effect, pushing the cost of some commuter travel to more than £5,000 a year.
Chiltern Railways commercial director has defended fare rises, saying that he recognises that prices are high, but that they still represent good value for money.
Speaking to the BBC's Richard Westcott, Thomas Ableman said that the average season ticket for Chiltern railways cost £3,400 for a year, but that the average season ticket holder travelled 16,000 miles.
Go to next video: Rail fare rise comes into effect