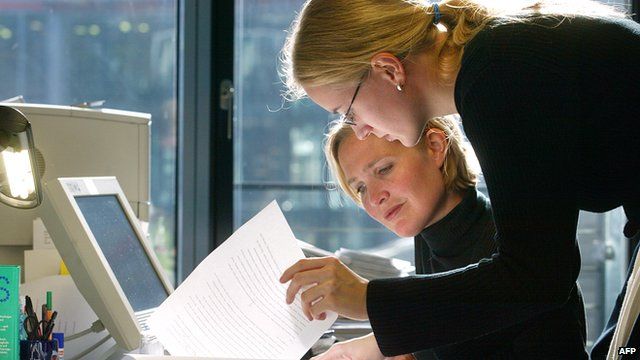 Video
Why a chat after a meeting may be key to office success
The first female chief executive of Lloyds of London insurance market has said women do not make enough office small talk.
Inga Beale suggested that it could explain the low number of women at the top in business.
She told the Times: "Women tend to focus on their jobs and often don't take the time to do those soft things like just having a chat or spending time after a meeting to talk to people."
Speaking to the Today programme, Heather MacGregor, who runs the head-hunting company Taylor Research, said: "Personally, I think what women lack the opportunity to do is build social capital."
Facebook's vice-president for Europe, Middle East and Africa, Nicola Mendelson, said: "It could be true that women are so focused on getting things done that maybe they don't make time to chat with their colleagues."
First broadcast on the Today programme on Wednesday 18 December.