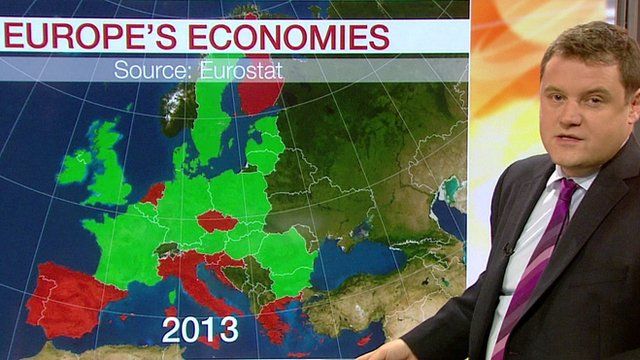 Video
Eurozone economic crisis: Which countries have recovered?
As Ireland exits the European Union bailout programme, BBC Breakfast's Dominic Laurie has been looking back at which eurozone countries have recovered from the economic crisis.
He also considered the situation now with Jeremy Cook, chief economist at foreign exchange brokers, World First.
"It's become a lot less acute, the problems we have in the eurozone," Mr Cook said, but "the real fear is that [unemployment] lingers... People are emigrating to places which are growing at the moment. Europe used to pull people in, and it's letting people out now."
Go to next video: Ireland exits bailout programme