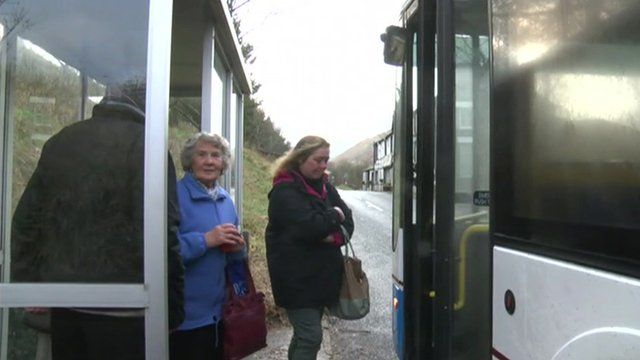 Video
'Cutting funding for buses is a false economy'
Cuts to bus services are reaching "critical levels", a report from the Campaign for Better Transport has said.
It found a net reduction of £10m in local council spending on subsidies for bus services in England in the 2013-14 financial year.
Cumbria is considering axing funding for its entire service. One bus user, Joanne Sharp, told BBC Breakfast, "We need a bus service every day - it's a lifeline."
Martin Abrams from the Campaign for Better Transport explained why he thought council tax should subsidise transport: "For every £1 invested in buses, it creates about £3 to £5 of economic benefits. So to continue cutting funding for buses is essentially a false economy."
Go to next video: Bus cuts: 'Value for money exercise'