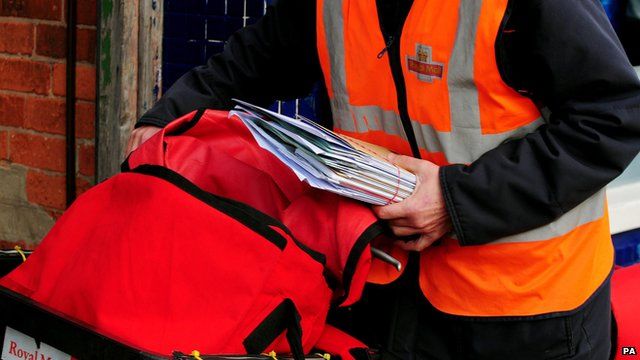 Video
Competition could threaten services, Royal Mail claims
The Royal Mail has warned that an increase in competition from other companies could jeopardise the future of the postal system.
Homes and businesses in Manchester - where TNT Post now delivers - were sent a stark letter by the Royal Mail, claiming its "universal service" is in danger.
Royal Mail Operations Director Stuart Simpson told BBC Radio 5 live's Breakfast: "Ultimately if they pick off all the big cities and don't deal with the rural areas - that could threaten the stability in the long term."
Ofcom said it did not believe the service was under threat from competing postal networks, and TNT called the letters "scaremongering".
Go to next video: Royal Mail reports jump in profits