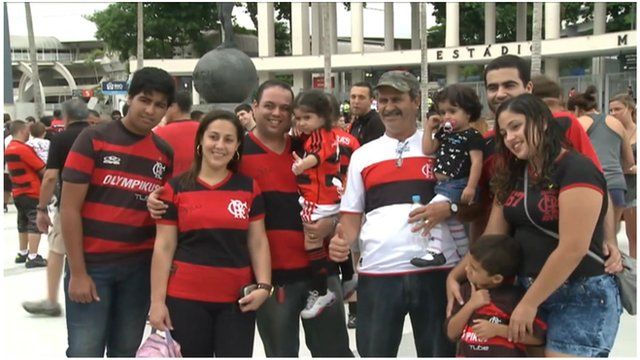 Video
Brazilians cope with expensive football tickets
Attending big international football games on the other side of the globe is out of most people's reach - but it seems it is also the case for many fans living much closer to the matches.
Millions in Brazil are set to crowd around TV sets and big screens to watch the country's cup final there on Wednesday because they cannot afford to go the game.
As part of our series on the Money in Your Pocket, Julia Carneiro reports from Rio de Janerio on why ticket prices are now beyond the reach of ordinary Brazilians.
Go to next video: Brazil World Cup venues unfinished