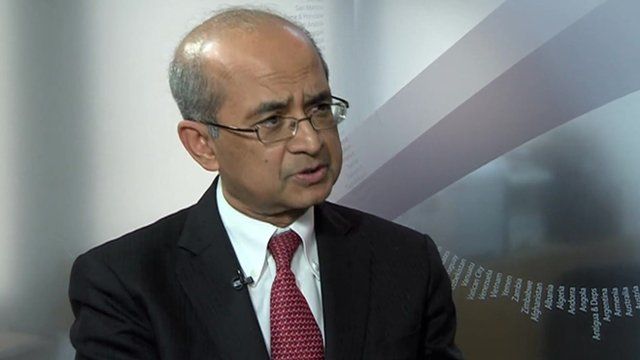 Video
Typhoon Haiyan: Rebuilding costs are going to be 'huge'
It's been a little more than two weeks since Typhoon Haiyan made landfall in Tacloban, central Philippines, killing more than 5,000 people. And thousands are still missing.
While survivors struggle to pick up the pieces, various government agencies, as well as international aid organisations, continue to assess the full impact of the damage.
Some are trying to put a figure on the rebuilding costs.
Based on early estimates, a spokesperson from the Philippine government says reconstruction costs could come to as much as $6bn (£3.7bn).
The BBC's Ali Moore spoke to Rajat Nag, managing director general at the Asian Development Bank about the reconstruction estimates.
Go to next video: Mass vaccine effort for typhoon children