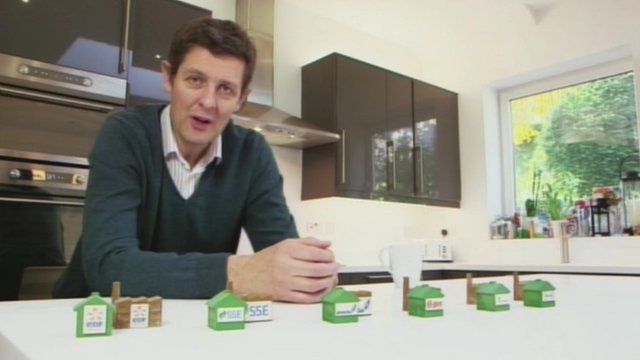 Video
Is there enough competition in the energy market?
Britain's energy market is said to be dominated by the Big Six gas and electricity suppliers - British Gas, Npower, Eon, EDF, SSE and Scottish Power.
For The Editors, a programme that sets out to ask challenging questions, the BBC's chief economics correspondent Hugh Pym set out to find out whether there was enough competition in the market.
He spoke to academics, industry regulators and the founder of Ecotricity, a small Gloucestershire-based firm which is trying to compete with the Big Six.
And he went to Brussels and discovered that the problem of high prices and lack of competition is common across the EU.
BBC News: The Editors features the BBC's on-air specialists asking questions that reveal deeper truths about their areas of expertise. It is available on the BBC iPlayer and is also on BBC World News Watch it at 23:20 GMT on Monday 25 November on BBC One (except in Wales or Northern Ireland) or later on iPlayer..