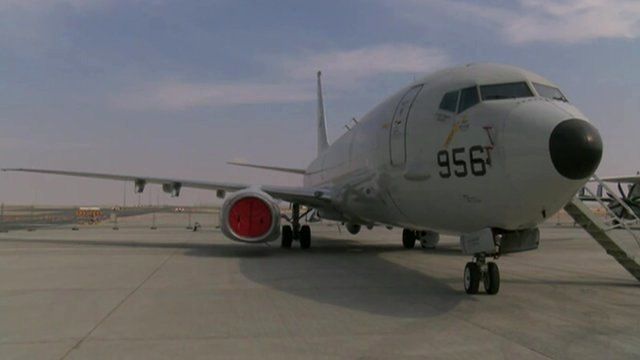 Video
US Navy debuts the P-8A Poseidon at the Dubai Air Show
Among the military aircraft attracting the most attention at the Dubai Air Show is one of the US Navy's latest pieces of kit - the P-8A Poseidon.
The anti-submarine and anti-ship aircraft is in its last stages of testing and is making its first trip outside the US.
However, despite the exotic sounding title, the P-8 is based on the Boeing 737-800, the kind of plane many of us have travelled on for our holidays.
Flight Sergeant David Miles, who is 'on loan' to the US Navy from the RAF, explained to the BBC why the P-8A Poseidon is a little bit different.
Produced by Simon Atkinson.
Go to next video: Dubai takes the lead in defence deals