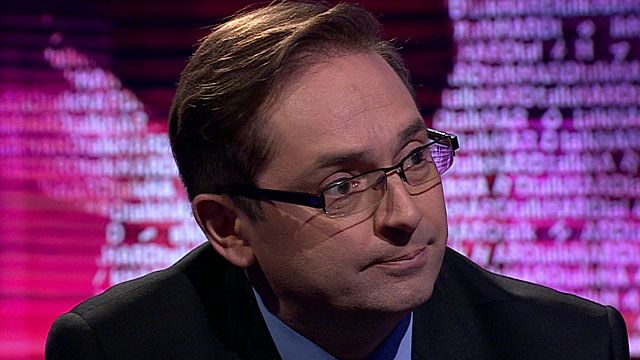 Video
Npower boss warns of power cuts
Spare capacity in the energy market is so tight that it is not possible to guarantee that there will not be power cuts after this year, Npower chief executive Paul Massara says.
Asked by HARDtalk's Stephen Sackur whether the lights could be kept on, he said: "I don't know. The margins get very, very tight in terms of the amount of capacity that is there."
He said spare capacity to cope with a spike in electricity demand was down from 15% to 5%, which was historically very low.
The government needed to create a stable environment for investment, but this was not helped by the uncertainty created by talk of freezing energy prices, he said.
You can watch the full interview on BBC World News on Monday 11 November at 04:30, 09:30, 16:30 and 21:30 GMT and on the BBC News Channel at 04:30 GMT.
Go to next video: Npower boss rejects bonus 'gimmicks'