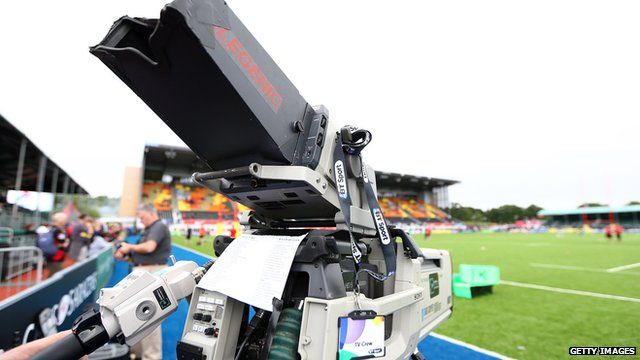 Video
Richard Brooke: BT Sport deal 'will benefit viewer'
BT Sport has announced an exclusive £897m three-year deal to broadcast live Champions League and Europa League football matches.
The broadcaster has won the rights to show all 350 fixtures each season from 2015.
Speaking to the Today programme, Claire Enders, media strategy analyst at Enders Analysis, believes that BT Sport is making a big jump to be top of the game.
"BT is making a very decisive move for TV rights that are super premium," said Ms Enders. "This deal, to their minds, positions them much more squarely, in a very long term strategy of sports broadcasting.
"This move is a strike at Sky's core programming, and it's a sign that BT has an enormous amount of resource."
Richard Brooke, former finance director at BSkyB, feels BT are now "serious about sport".
He explained: "I think what it does, in terms of making the market more competitive... I think the viewer is going to benefit from that.
"Sky have really had the field to themselves, and it's ironic that Sky have built up the business by claiming these sports rights from the incumbents, and of course the tables have turned somewhat," he added.
First broadcast on BBC Radio 4's Today programme on Monday 11 November 2013.