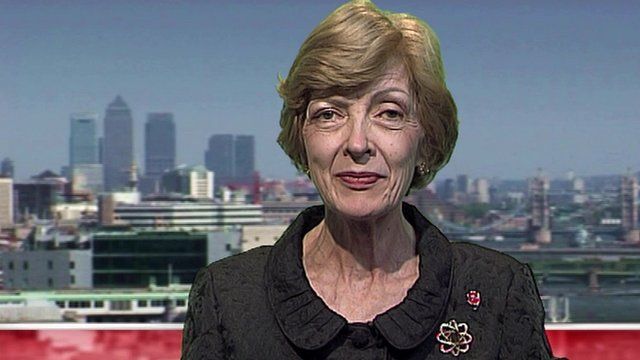 Video
New Lord Mayor Fiona Woolf on promoting UK business
The new Lord Mayor of London, Fiona Woolf, has been talking about her role promoting financial services across the whole of the UK, "not just banking and not just the City of London".
She told BBC News she would be visiting other major cities such as Edinburgh, Aberdeen and Liverpool and promoting them on visits all around the World.
She also spoke about the challenge of rebuilding the City's damaged reputation, "There is a lot of work going on in the space of restoring trust... The Lord Mayor's initiative has been developing tools for leaders of business".
Go to next video: Sneak preview of Lord Mayor's show