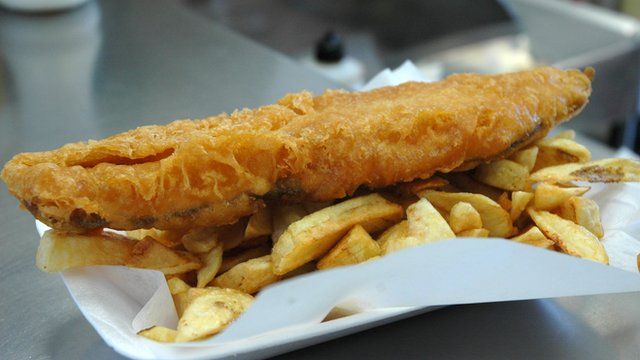 Video
Bad news for fish and chip fans as haddock prices rise
The price of fish and chips could be set to rise after an agreement was made to further cut haddock fishing quotas in Norway next year.
Norway, which provides 50% of all haddock imports into Britain, has reduced quotas because of low stocks in the Barents Sea.
Mark Drummond, vice president of the national federation of fish fryers, told BBC Radio 5 live's Drive: "The price that I pay for haddock in my fish and chip shop has increased by somewhere just over 40% in the last few months."
"There are other white species of fish that fry very well... and most people in all honesty can hardly tell the difference but when you go to a fish and chip shop you expect it to be cod or haddock."
Go to next video: Meet Southport's last shrimpers