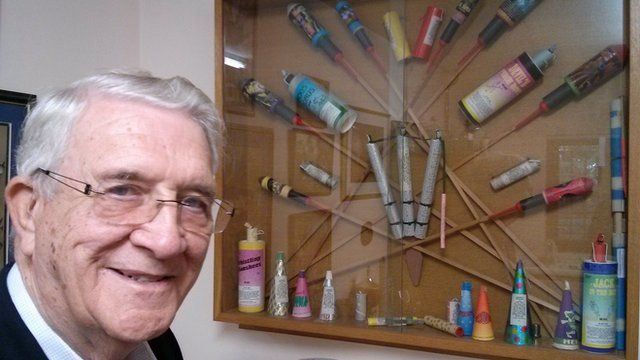 Video
"Master Pastor Blaster" at UK's last fireworks factory
Meet the man they call the Master Pastor Blaster - the founder and owner of Britain's last major fireworks manufacturer.
The Reverend Ron Lancaster first became fascinated with fireworks in the Second World War, as a schoolchild in Huddersfield - once the home of the British pyrotechnics industry.
And even though he went on to be ordained, his love for fireworks never fizzled out, and he set up Kimbolton Fireworks in the 1960s.
Back then, his firm was one of many, as Britain produced most of its roman candles, rockets and sparklers.
Since then, cheap imports - primarily from China - have led to the closure of nearly all of Britain's big fireworks factories. Only Kimbolton in Cambridgeshire survives.
Speaking to 5 live's On the Money, the Reverend Lancaster says he would never recommend the fireworks industry to anyone who wants to make money.
First broadcast on Sunday 3 November, on On The Money on BBC Radio 5 live
Go to next video: Fireworks championships under way