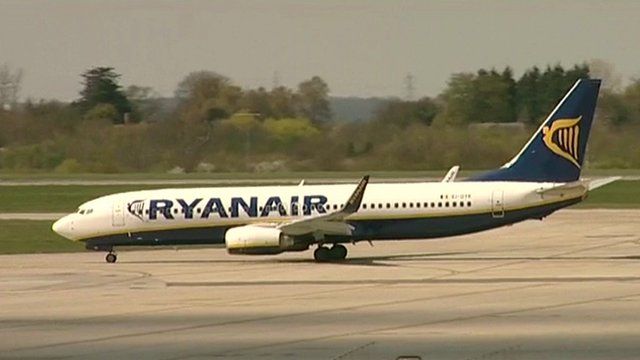 Video
Ryanair's Michael O'Leary: 'Business never been better'
Ryanair chief executive Michael O'Leary says the airline's business is "booming" following a warning that profits are set to fall for the first time in five years.
Mr O'Leary told BBC Breakfast the expected fall was was due to lower prices: "Business has never been better. I love periods when prices are low because we do better in periods of low pricing we have the lowest costs and our costs continue to fall."
Mr O'Leary was also challenged about his airline's record on customer service and additional charges. "We have charges to change passenger behaviour, not because we want your money," he said. "Very few people pay the charge."
Go to next video: Ryanair boost for Stansted Airport