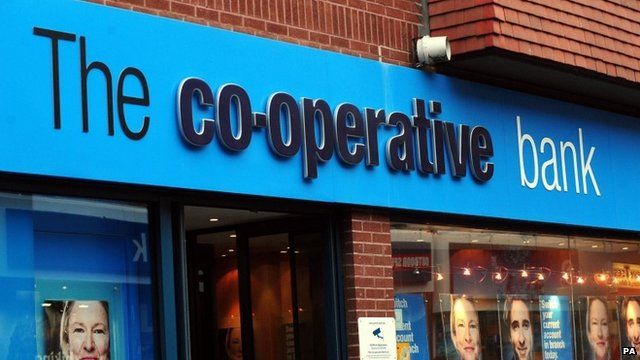 Video
Co-op CEO: We could 'buy back bigger stake' in future
The Co-operative Bank has confirmed that it is closing 50 of its branches as part of a rescue deal.
The group will only keep a 30% stake in the bank, and the rest will be held by hedge funds and other investors.
The bank insists its values and ethics will be "legally embedded" in the new rules.
Speaking to the Today programme, Chief Executive of Co-op Bank Euan Sutherland said they hoped to own more in the future.
He explained: "The 30% is a very important point. It's a blocking stake for any change to the articles, so we made sure that the Co-operative group have that, as part of our agreement going forward.
"And there may be opportunity for the Co-op Group to buy more of a stake, as we see more of a plan to move forward into the next few years," he added.
First broadcast on BBC Radio 4's Today programme on Monday 4 November 2013.