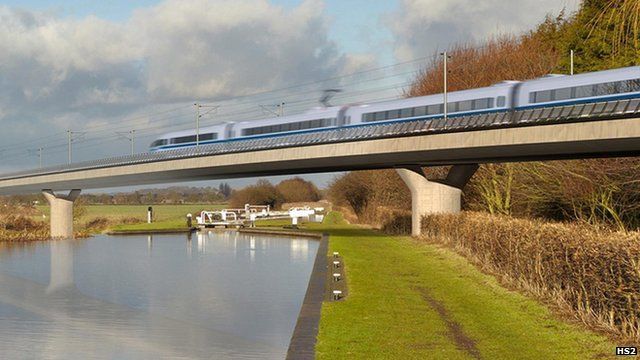 Video
Transport Minister: Scotland will 'benefit' from HS2
A study aimed at making sure Scotland feels the full benefits of HS2 high-speed rail project has been announced by the Government.
HS2 could potentially cut London-Scotland train journey times down to three hours or less, with operations starting as soon as Phase One opens in 2026.
The whole projected is expected to cost £42.6bn however it is estimated that Scotland would get £3bn a year in economic uplift.
The Transport Minister Baroness Kramer told BBC Radio 5 live's Breakfast: "The study will look at everything from new track, to improving track, to other kinds of measures as well that will make sure Scotland genuinely gets the most out of the potential."
Go to next video: Stanley Johnson: We need to kill HS2