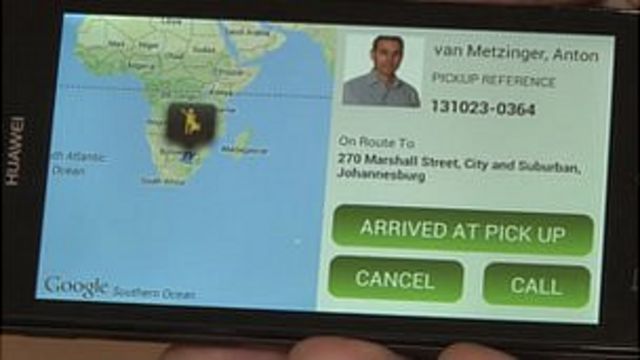 Video
Tackling South Africa's taxi worries with technology
Cab hailing applications for smartphones, which use GPS positioning to connect passengers to the closest cabs, are taking off in South Africa.
Snappcab, Zapacab, Afta Robot and Go Metro are all examples of local mobile platforms to serve South Africa's diverse commuters.
Snappcab managing director Anton van Metzinger says safety is of paramount importance.
He takes the BBC on a journey showing how the app works.
Go to next video: Catching a taxi will never be the same