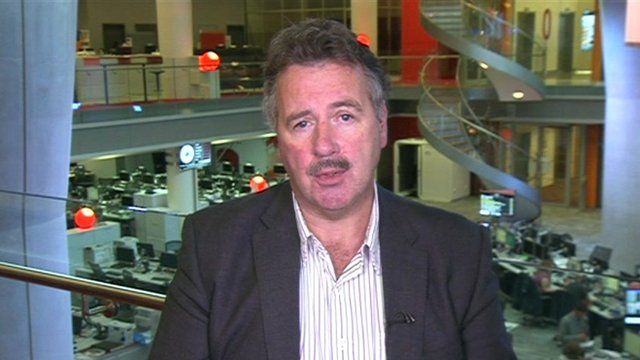 Video
Grangemouth director: 'We will listen to Unite'
One of the directors of the company that owns the Grangemouth petrochemicals plant has said management "will listen" to what union bosses have to say at a meeting aimed at saving the factory.
Tom Crotty of the Ineos group accused Unite of "encouraging, cajoling and persuading" half of the workforce to reject "the company's survival plan".
Ineos had proposed to invest £300m in Grangemouth - but only if workers agreed to a pay freeze and downgrading of pensions.
Mr Crotty told the BBC: "If there are new things coming to the table of course we will listen. That's our duty."
Go to next video: Grangemouth closure: 'Government saddened'