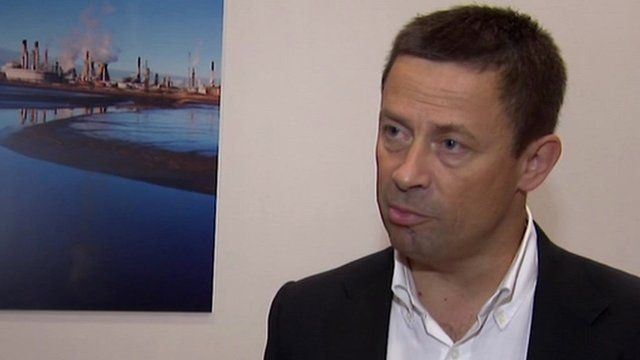 Video
Grangemouth chairman: 'It's a very sad day'
Chairman of Grangemouth Petrochemicals Calum MacLean has said it's a "very sad day" after the plant's owner Ineos announced it is to close with the loss of about 800 jobs.
The move came after union members rejected a "survival plan" which would have seen Ineos invest £300m in Grangemouth - but only if workers agreed to a pay freeze and downgrading of pensions.
Mr MacLean told the BBC the company's liquidator would decide whether workers would receive redundancy payouts
"There's a lot of very emotional people in there and a lot of tears... It was the rejection of that survival plan - mainly by the Unite members - that has ultimately meant we can't deliver it."
Go to next video: Grangemouth closure: 'Government saddened'