Media player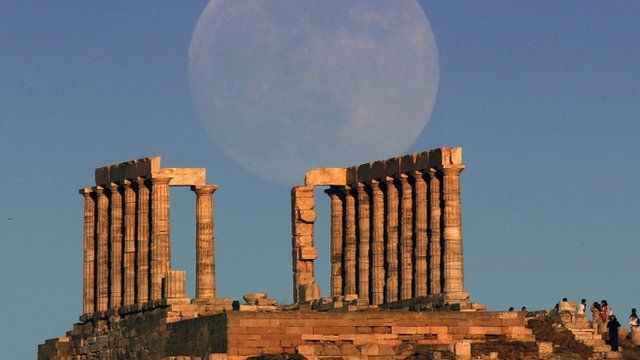 Media playback is unsupported on your device
Video
How did ancient Greek music sound?
The music of ancient Greece, unheard for thousands of years, is being brought back to life by academic researchers.
Armand D'Angour, a musician and tutor in classics at Oxford University, has examined how songs recorded on stone inscriptions might have originally sounded.
David Creese of the University of Newcastle has constructed an eight-string "canon" (a zither-like instrument) to play these tunes.
Here Dr Creese sings and plays a song from about 200 AD, an epitaph calling on the listener to enjoy life before it disappears.