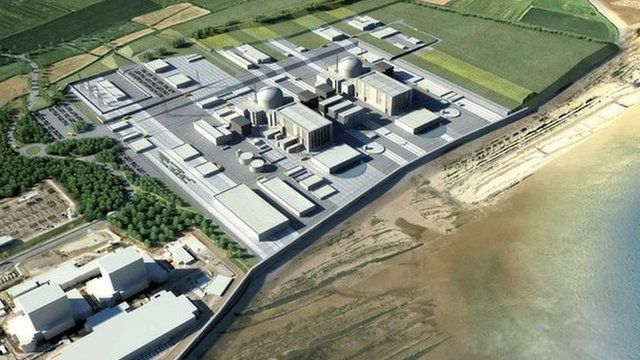 Video
Energy secretary: I can't guarantee £77 lower bills
Energy Secretary Ed Davey has said he cannot make guarantees about bills at a news conference to mark a deal which will see an EDF-led consortium build a new nuclear power station at Hinkley Point in Somerset.
The deal had attracted criticism for fixing the price for electricity at twice the current level.
Mr Davey told journalists, "Our calculations suggest that... by 2023 the average consumer bill will be £77 lower".
However when later challenged on the figure, he said, "I can't guarantee that, of course I can't. The whole world of energy is full of uncertainties".
Go to next video: 'It kick-starts British nuclear industry'