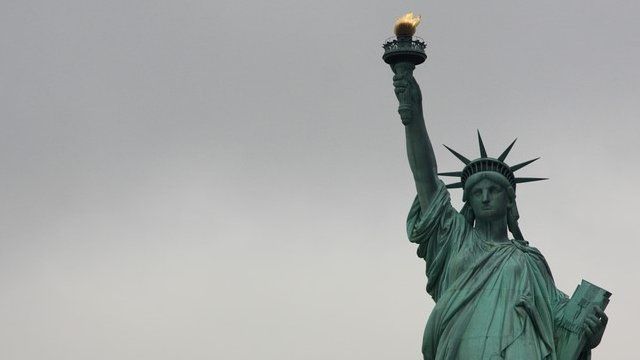 Video
New Yorker: 'Government should get their act together'
Hundreds of thousands of US government employees are back at work after President Barack Obama signed a law ending a 16-day government shutdown and extending the US debt limit.
New York city workers told the Today programme's business presenter Simon Jack that the US government "should get their act together".
Mario Martone, who runs a café in Federal Plaza, said "business has been affected quite a bit" by the shutdown.
Ian Bremmer, author of Every Nation For Itself, said the episode has had an impact on the "credibility" of America's reputation.
First broadcast on BBC Radio 4's Today programme on Friday 18 October 2013.