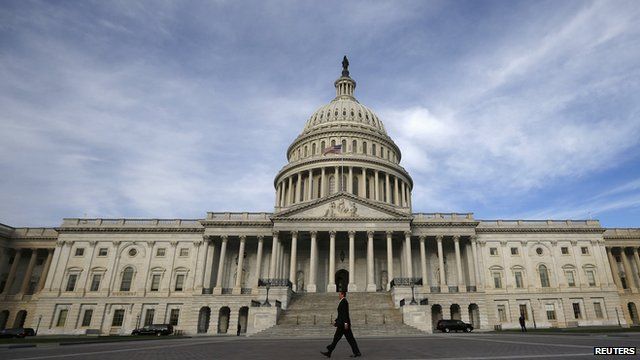 Video
Economist: US debt crisis will return in 'a few months'
The US Congress has passed a bill to reopen the government and raise the debt ceiling until early next year.
It has taken more than two weeks to agree a deal to prevent the country defaulting on its debts.
But has the government simply kicked the debt ceiling can down the road?
Todd Buchholz, an economist and former economic advisor to the White House, told BBC Radio 5 live's Wake Up to Money: "It wasn't much of a kick - it was a little bit of a nudge."
"They put it on the back of the snail to bring it down the road. We'll be back to this once again in a couple of months."
Go to next video: Obama welcomes debt deal