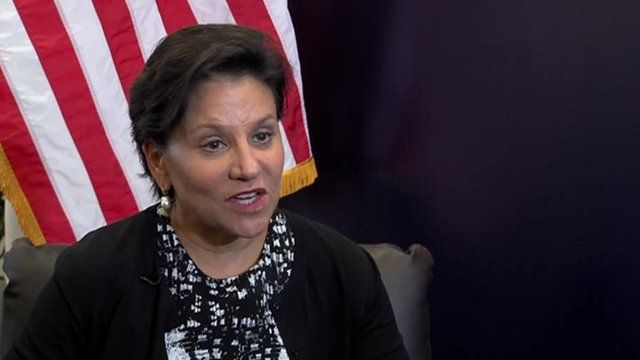 Video
US 'will pay its bills' says secretary Penny Pritzker
As finance ministers of the G20 nations meet in Washington for their annual meeting, the US government remains in shutdown.
The Organisation for Economic Co-operation and Development (OECD) and the International Monetary Fund (IMF) have warned that the political deadlock threatens the stability of the global economy,
The biggest fear among many is that the impasse may see the US debt ceiling not being raised in time, resulting in a default.
However, the US commerce secretary Penny Pritzker told Sharanjit Leyl that America will resolve the crisis and that it "will pay its bills".
Go to next video: Yellen nominated as new US Fed boss