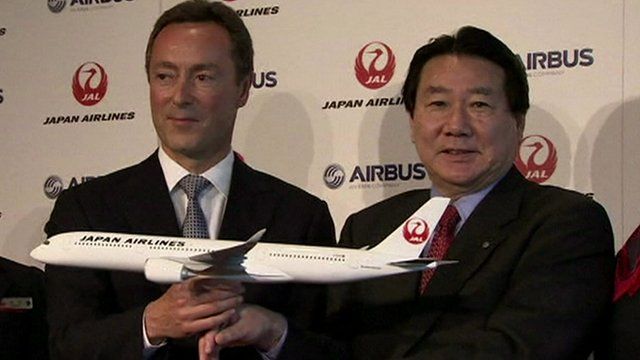 Video
Airbus deal with Japan Airlines 'very significant'
Aircraft manufacturing giant Airbus has announced its first deal with Japanese carrier Japan Airlines (JAL).
It has won an order from JAL for 31 of its A350 planes, in a deal worth nearly $9.5bn (£5.9bn) at list prices.
Aerospace industry analyst Howard Wheeldon told BBC World: "It's a very, very big deal for Airbus, principally because it breaks them into a market which they have traditionally been pushed out of by their big competitor Boeing."
"For a European to break into the Japanese market I think is very, very significant so it is a great coup for Airbus", he added.
Go to next video: Military Airbus A400M launches