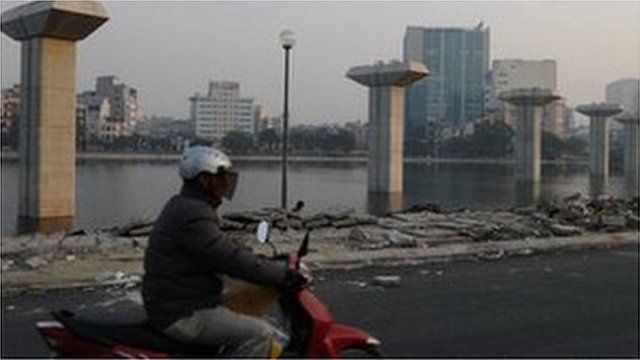 Video
Vietnam economy shows signs of improvement
Vietnam used to be known as one of South East Asia's 'tiger economies'. But in recent years, the country has been struggling with problems such as a debt-laden banking sector, high inflation and corruption.
But data released this week showed Vietnam's growth rate picked up in the first nine months of the year.
Its economy expanded 5.14% in the January-to-September period, from a year earlier. That is up from 4.73% during the same period last year.
But can the country still meet its annual growth targets?
Daniel Martin, of Capital Economics, outlines the challenges Vietnam faces.
Go to next video: Coffee beans perk up Vietnam economy