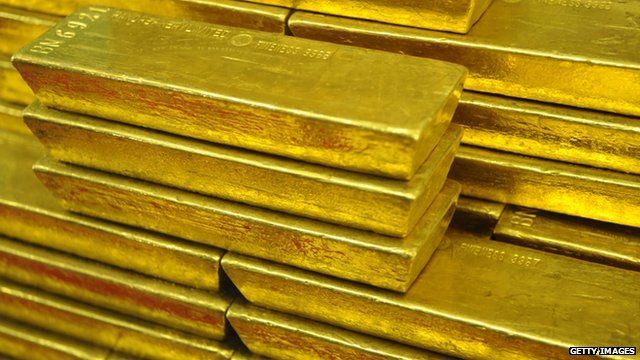 Video
Gold consumers are bargain hunting
During the height of the financial crisis, gold prices soared as investors worried that the value of paper money might collapse.
But as fears eased gold prices came back down and now, we suspect the US may stop printing money, they have fallen a further 10% this year.
So what's happening? What's likely to happen to gold as an investment?
Adrian Ash, head of research at gold brokers Bullion Vault told the Today programme's Simon Jack: "What you've seen is bargain hunting by the world's biggest consumers of gold.
"The jewellery market has recovered very strongly this year because Indian and Chinese households like to buy a bargain in gold."
First broadcast on the Today programme on Tuesday 24 September.