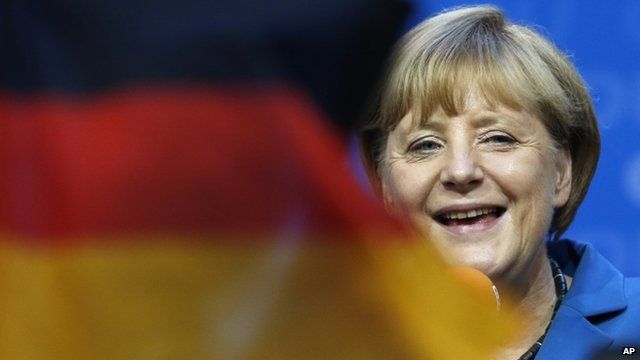 Video
Stefan Schneider: Keeping the euro is good for Germany
Chancellor Angela Merkel's conservative party has won the election in Germany, but finished just short of an absolute majority.
Commentators have noted one of the striking things about the election campaign was how little the Eurozone crisis was mentioned.
Speaking to the Today programme, Stefan Schneider, Deutsche Bank's Chief European Economist, discussed Germany's relationship with the euro.
"If we still had the Deutschmark, it would be skyrocketing. It would affect our exports to the rest of the Eurozone and the rest of the world," he said.
"From an economic perspective, I think there's no question that Europe and the euro is a good thing for Germany."
First broadcast on the Today programme on Monday 23 September.
Go to next video: Merkel celebrates election victory