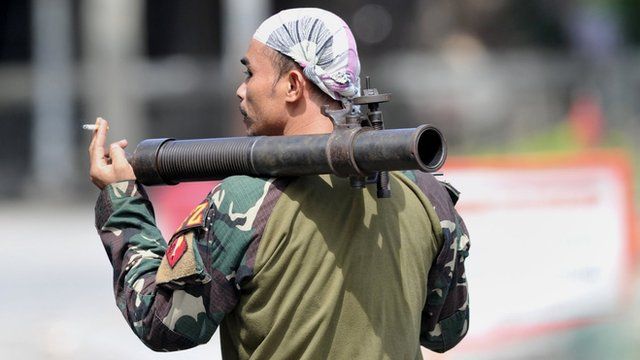 Video
Philippines clashes worry investors
In the Philippines, fighting between government forces and Muslim insurgents is continuing in the south of the country.
Government forces fired rockets from helicopters on Monday in an attempt to dislodge rebels who have occupied parts of the city of Zamboanga, on the island of Mindanao, for more than a week.
The insurgents are demanding independence. The government says its armed forces and police are intensifying their operations in order to contain the rebels to a limited area.
But the drawn-out standoff is making investors sceptical about doing business in the area, which is rich in natural resources. Sarah Toms reports.
Go to next video: Clashes break Philippines ceasefire