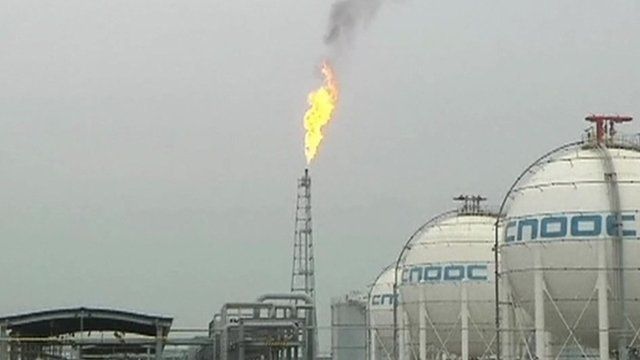 Video
Will China's subdued economy hit corporate profits?
China's corporate earnings season is underway. Several large firms, such as CNOOC and and China Construction Bank, have already put out report cards on their performance in the last three months.
The consensus is that they are doing better, despite the Chinese economy slowing.
A recent study by HSBC says Chinese financial firms need growth of 7.4% at the very least in order to make a profit. For non-financial companies that minimum is 8.4%.
Later on Tuesday, we will get more earnings from the likes of terminal operator COSCO, and white goods maker Haier, while China's big banks ICBC and Agricultural Bank of China are due out later this week.
So how much do these companies rely on better economic prospects to grow? Ali Moore reports.
Go to next video: Ritz Carlton banks on China recovery