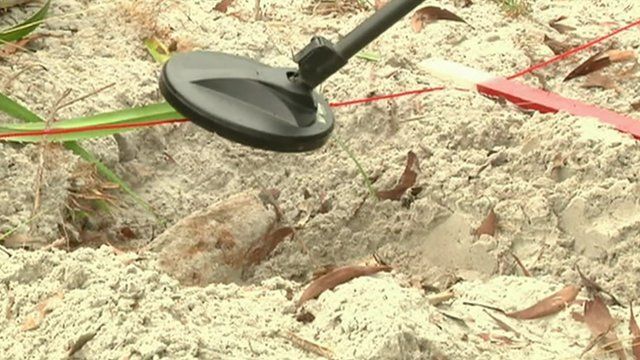 Video
Making money from unexploded bombs
Millions of tonnes of bombs dropped over Vietnam by the US some 40 years ago still pose a danger to the Vietnamese population. But they are also providing a way to earn a living.
Vietnamese farmer Nguyen Thi Tam has spent more than 20 years digging out unexploded bombs for money.
Using her metal detector she searches out and dismantles bombs to earn, on a good day, $4. Roopa Suchak reports.
Go to next video: Winners and losers in Vietnam boom