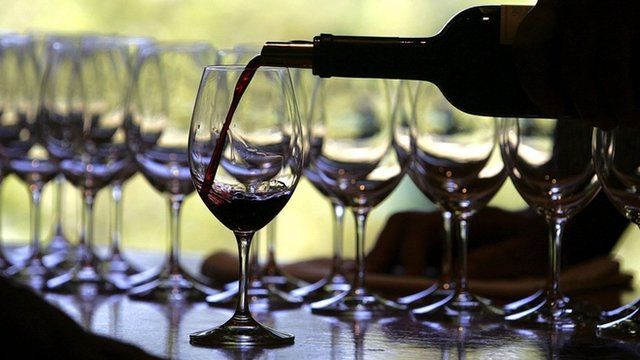 Video
Australian wine 'getting cheaper' in UK and US markets
The slowing of China's economy could result in cheaper wine.
Appetite for commodities like coal, uranium, iron ore, nickel, copper has fallen as a result of the slowing Chinese economy.
Australia is biggest supplier of minerals in the world. As its economy falters, its currency falls and that means its wine on UK and US shelves could get cheaper.
Speaking to the Today programme, Jeremy Oliver, Melbourne-based wine critic and author of the Australian Wine Annual guide, explained: "The Australian wine industry has been desperately short of re-investment over the last decade.
"Australian wine is getting cheaper and we've got more than we need. We have to be careful, because we don't want to tarnish our reputation any further."
First broadcast on the Today programme on Thursday 8 August.