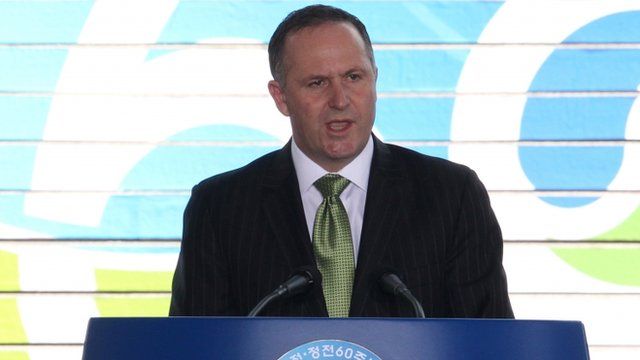 Video
NZ PM questions Fonterra over contaminated dairy scare
New Zealand's Prime Minister has raised questions about the role of the dairy firm at the centre of a scare over contaminated products.
It emerged on Saturday batches of Fonterra's whey protein, which contained bacteria that can cause botulism, were exported to a number of countries, including China.
He said: "This whey product was produced in May of 2012. Apparently it showed up something in its testing, but clearly not enough to make Fonterra say, 'You can't use that product.' Now, there may be very good reasons for that. I don't understand that."
Go to next video: NZ dairy recall amid bacteria fears