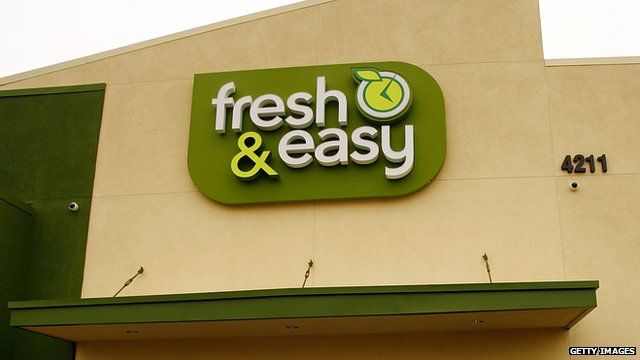 Video
US Tesco brand Fresh & Easy 'wasn't aspirational'
Tesco is expected to announce on Wednesday plans to sell or close 199 of its Fresh & Easy stores in the United States.
The US venture has proved difficult for the British supermarket chain - none of its nearly 300 stores have made a profit.
Many companies have tried and failed to break the US market, but it has proved a hard nut to crack for UK retailers.
Allyson Stewart-Allen, head of International Marketing Partners, told the Today programme: "Fresh & Easy just didn't look like an aspirational product."
"Americans don't want to be told they're on a tight budget, and Fresh & Easy's concept was all about people on budgets.
"Fresh & Easy was very confusing. You had champagne next to ready meals next to merchandising. It was a very confused proposition for Americans who couldn't work out what exactly they were."
Teresa Wickham, an independent retail analyst who was Safeway's first female director said: "The American customer shops in a very different way to us.
"They have much bigger fridges, they tend to have big shops rather than small convenience stores."
First broadcast on the Today programme on Wednesday 17 April.