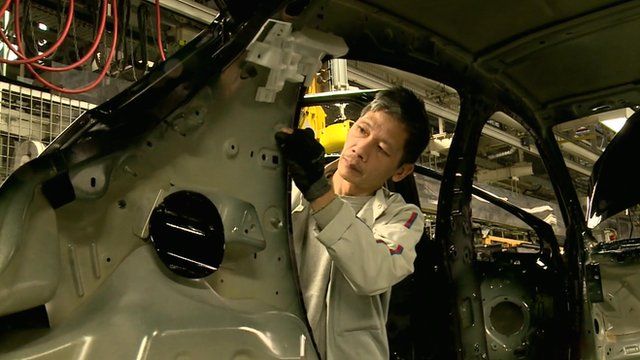 Video
Inside a PSA Peugeot Citroen assembly line
One of the cars being unveiled at this year's Geneva Motor Show - which opens today - is the Peugeot 2008.
Based on the company's 208 supermini, the car will be built in France, China and Brazil.
The launch comes amid tough times for PSA Peugeot Citroen, Europe's second-biggest car manufacturer. Last month the French firm announced record annual losses following poor sales and a huge write-down of assets.
But the company will be hoping that a change in strategy will reverse its recent fortunes.
Christian Fraser went to visit one of the company's assembly lines in France to find out more.
Go to next video: Peugeot under pressure over job cuts