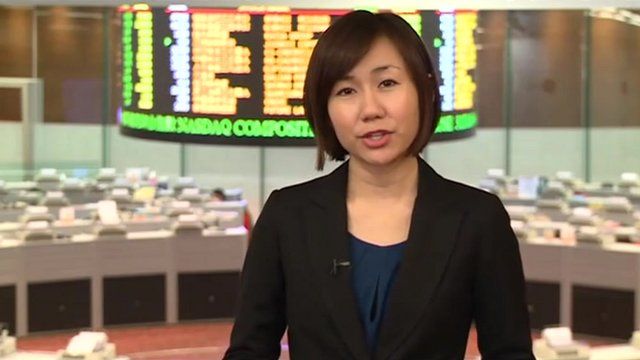 Video
Chinalco Mining listing at 'difficult time'
Shares in Chinalco Mining, part of China's biggest aluminium producer, have dipped on their debut at the Hong Kong Stock Exchange.
The shares fell as much as 11% to HK$1.55 in early trading.
The firm raised almost $400m (£253m) during its initial public offering, less than half what the company had reportedly been looking to raise.
It is planning to use the proceeds to help diversify its activities and to invest in a copper mine in Peru.
But as the BBC's Jennifer Pak reports from Hong Kong, the listing comes at a difficult time.