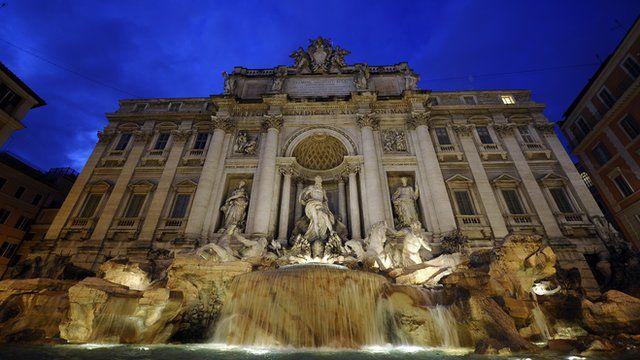 Video
Could brand sponsors affect landmarks?
The Italian fashion house Fendi has announced it is to sponsor the Trevi Fountain in Rome, and is looking at sponsoring others, too.
But are there issues with handing over art or national landmarks to corporate brands?
Rita Clifton is a branding expert and chairs the market research firm Populus. "Galleries, museums, and everything else would collapse if they didn't have corporate sponsorship," she told BBC Radio 4's Today programme. "But clearly it matters very much how you do it; I'm sure that Fendi will not stick their logo over all the fountains in Rome."
"Difficult decisions have to be made," warned British architect, professor Will Alsop.
First broadcast on BBC Radio 4's Today programme on 30th January 2013.