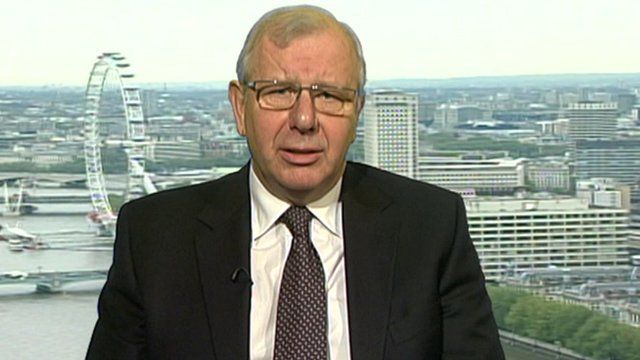 Video
'Weak demand' behind 800 Honda job losses
Honda does not expect growth in the European market for another three to four years, Honda Europe's executive vice president Ken Keir has said.
Explaining the company's decision to cut 800 jobs at its Swindon plant, Mr Keir said it was one of the "worst working days of my life".
It is the first time the Japanese carmaker has cut jobs in the UK since it began manufacturing there in 1992.
The Swindon plant, which produces the Civic, Jazz and CR-V models, employs 3,500 people, having added 500 to the workforce a year ago.
Mr Keir said that despite the job losses there was no doubt that long-term production would continue in Swindon.
Go to next video: Honda cutting 800 jobs in Swindon