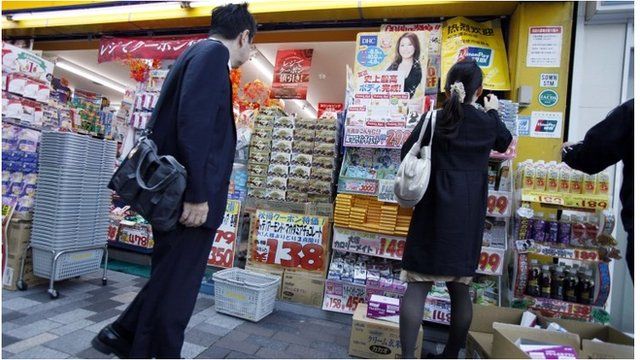 Video
Japan election could be won on inflation
Japan's latest inflation figures reveal prices were flat in October compared with a year ago.
The figure would be an enviable one for many developed economies but in Japan stopping prices falling - not rising - is the biggest monetary policy headache - after all, why buy something this month when it could fall in price next month?
Politicians are gearing up for elections later this month.
As Rupert Wingfield-Hayes reports, inflation, or rather deflation, is right at the heart of that upcoming election.