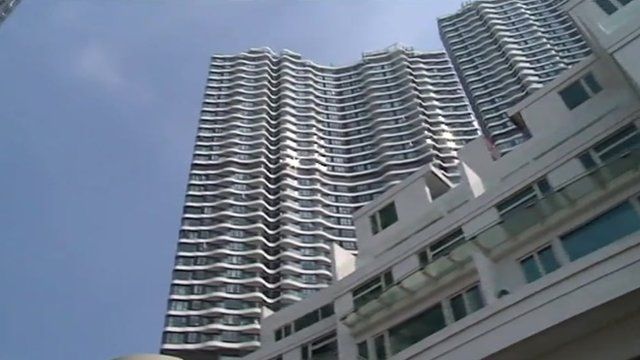 Video
Hong Kong's property market boom continues
As money from mainland China continues to flood into Hong Kong, it is fuelling an ongoing property market boom, reports the BBC's Juliana Liu.
This is effecting both retail and household property prices.
In the retail sector, the spending power of shoppers from China is driving the building of new shopping centres, including one over 17 floors.
Meanwhile in the domestic property sector, Chinese money has helped prices to more than double over the past three years.
This has led to protests by people in Hong Kong, which prompted the government to try to clamp down on investment in the market through a 15% buyers tax.