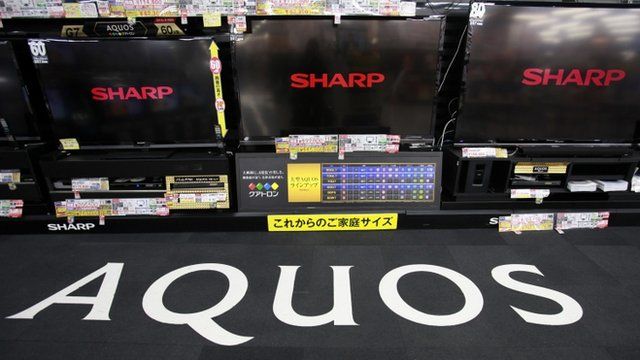 Video
Sharp 'close to Intel investment'
Beleaguered Japanese electronics firm Sharp is said to be close to securing an investment from US firms Intel and Qualcomm.
As the BBC's Rupert Wingfield-Hayes reports from Tokyo, Sharp is desperate for a financial lifeline, two weeks after it announced that it will lose nearly $6bn (£3.8bn) this year.
Although Sharp remains Japan's largest maker of LCD televisions, it is also saddled with debts of $14bn.
Intel is thought to be interested in using Sharp's touch screen technology, but analysts say the deal will only give Sharp a temporary respite, and that it will need to find further sources of investment if it is to survive and turnaround its fortunes.