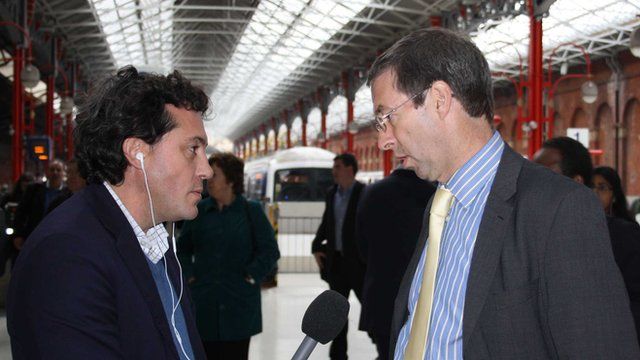 Video
Friday Boss: Rail franchises 'can be successful'
Rob Brighouse managing director of Chiltern Railways, which is owned by Arriva and ultimately Deutsche Bahn told business presenter Simon Jack that long term rail franchises "can be very successful".
Chiltern Railways is 11 years into a 20-year franchise deal and brings commuters from the West Midlands and Oxfordshire into Marylebone Station.
"The whole ethos of our franchise is that we will grow the revenue… we have seen considerable growth… and we have no intention at all to walk away from this franchise," Mr Brighouse said.
When asked if nationalisation of the rail network, putting franchises back in to public hands, would make sense, he argued that at Chiltern "we thrive on completion".
"Competition drives us to provide a better service for our customers," he added, sighting the introduction of wi-fi and an increased rolling stock to the network.
Mr Brighouse explained that he was an advocate of the long-term franchise system and cautioned that "shorter franchises would make it more difficult to build up a relationship with your staff… and to deliver something that is long term and sustainable".