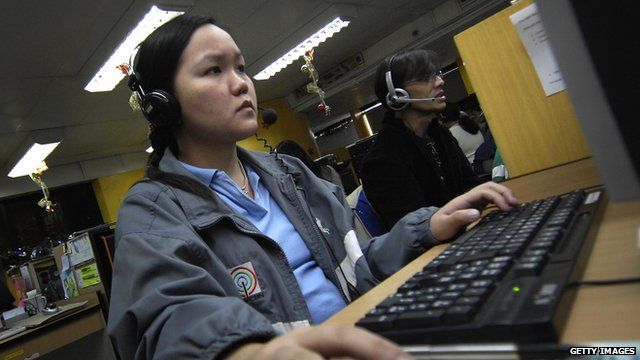 Video
Philippines banks on growth of outsourcing sector
Like China, most Asian economies are also feeling the pinch from slower export growth.
The extent to which the global slowdown is affecting exports from the Philippines will become clearer Tuesday, when the latest trade numbers are released.
But the Philippines is excelling in one area of the services sector and that's business outsourcing.
The BBC's Rico Hizon spoke to Benedict Hernandez, the head of the Business Processing Association of the Philippines, and asked him about the outlook for outsourcing.