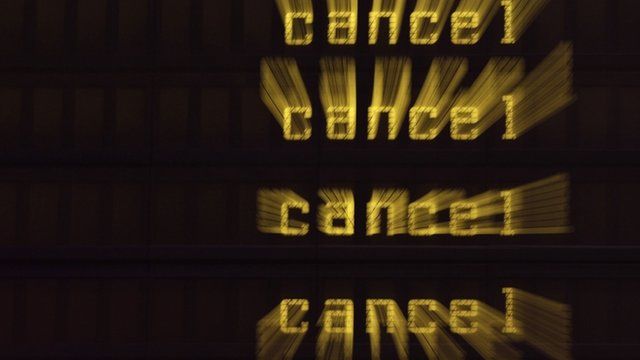 Video
Business Bites: German flights disrupted as workers strike
Thousands of air passengers are facing disruption as ground handlers at Germany's main airports have gone on strike over pay.
At Germany's main hub, Frankfurt, 450 flights were cancelled.
Verdi - the union representing 2 million federal and local public sector workers - is pushing for a 6.5% wage rise across sectors ranging from airports and kindergardens to public administration offices.
The union already rejected an offer of 3.3%.
Meanwhile, the Organisation for Economic Co-operation and Development has warned that the eurozone's public debt crisis is not over, despite calmer financial markets this year.
The BBC's Aaron Heslehurst discusses the key financial stories of the day.